ONLY THE FINEST SEASONAL DISHES

MENUS AND WINES FOR DINNER
There's a set menu of seasonal dishes each evening as we never serve anything that's not fresh. We start with apperitivi. This could be 'Acciughe sott'olio (fresh anchovy fillets marinated in Piemontese olive oil, with garlic, lemon juice, flaked chillies and parsley), Arancini (small balls of risotto filled with soft cheese or ragu and fried in sunflower oil), or Finocchio Gratinato (halved fennel bulbs roasted in butter, garlic, nutmeg and topped with Parmigiano). Here in northern Italy, these are usually taken with Campari Soda, Prosecco or a dry white wine.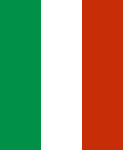 A TYPICAL EVENING AT THE CASTELLO
Evenings at the Castello are always a highlight – a chance to catch up with others and look back on time spent in the kitchen, enjoying a walk or bike ride, tasting wine, meeting local producers or exploring local sites.
In spring and summer, evenings mean a candlelit meal outside on the terrace, or in front of the dining room's roaring fire when the weather turns colder.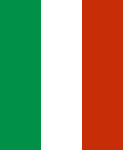 EXPERIENCE GREAT NEW FLAVOURS
For secondi we could have some regional specialities like Cinghiale Arrosto, loin of wild boar, pan-fried and roasted with thyme. Cinghiale is organic and extremely healthy to eat. Perhaps, Insalata di Polpo e Patate – gently boiled octopus with steamed potatoes, celery, olive oil, white wine vinegar and parsley. Or maybe Brasato al Barolo, a veal or beef joint, braised for 2-3 hours with finely diced vegetables, beef stock and Barolo or Barbera red wine. Then there's Cotoletta di Vitello, a veal chop grilled in butter with sage leaves. Simple but with the most amazing flavour. If you'd prefer a vegetarian dish, then just let us know, that's no problem – we'll serve you something equally delicious and authentic.
These are some typical dishes that you will experience during your vacation.
Please note that these dishes are typical and can change according to season and availability of ingredients.

Whatever the course, there will always be excellent Monferrato wines to match, like Barolo and Gavi, as well as others no less delicious from the region's 'undiscovered' vineyards.
"A BOTTLE OF WINE CONTAINS MORE PHILOSOPHY THAN ALL THE BOOKS IN THE WORLD"
(Louis Pasteur)